More than a designer boutique
A Style Experience
Our Boutique
Starting in 1973, long before the internet put the world at our fingertips, our founder Ruth Shaw was searching the globe for the finest designers and filling the racks of her eponymous boutique with their clothes. A few years later, Shaw made her most enduring business decision: Hiring our current owner Ray Mitchner to join her. Nearly 50 years later, Ruth Shaw remains the one and only source for Baltimore's best-dressed to find high-fashion finds that rival shopping in Paris, Milan, or Manhattan. In the mid-Atlantic, Ruth Shaw is one-of-a-kind.

Today, you can find us at our newest location on the second floor of Towson's beautifully renovated Shoppes at Kenilworth. We are excited to welcome you to our boutique during business hours (Monday-Saturday, 10 am – 4 pm) or for private shopping by appointment. Can't make it in? We are also available to shop with you concierge-style, over Zoom, Facetime, or by phone.
Our Clients
Influencers, not followers, our clients turn heads with their inner confidence. They may draw from a wide array of age groups and lifestyles but they all share one defining common quality: The self-esteem to express their individuality through fashion—and look great doing it. In that respect, Ruth Shaw is their secret weapon.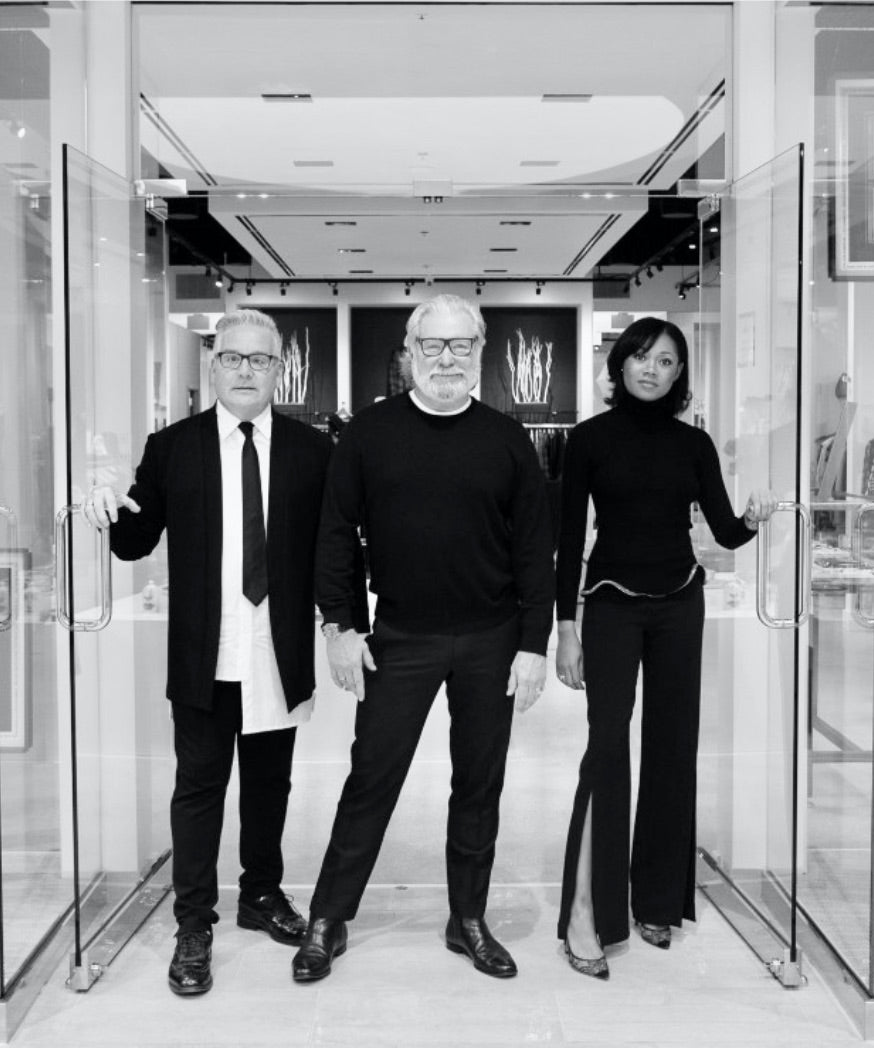 PURPOSE
Fashion Is Art
Our curators, Brian Comes, Ray Mitchener, and Tobi Chiampou (pictured, left to right) scout the most sought-after showrooms each season and bring back the best of each designer's collection to share with you.
Explore our catalogue